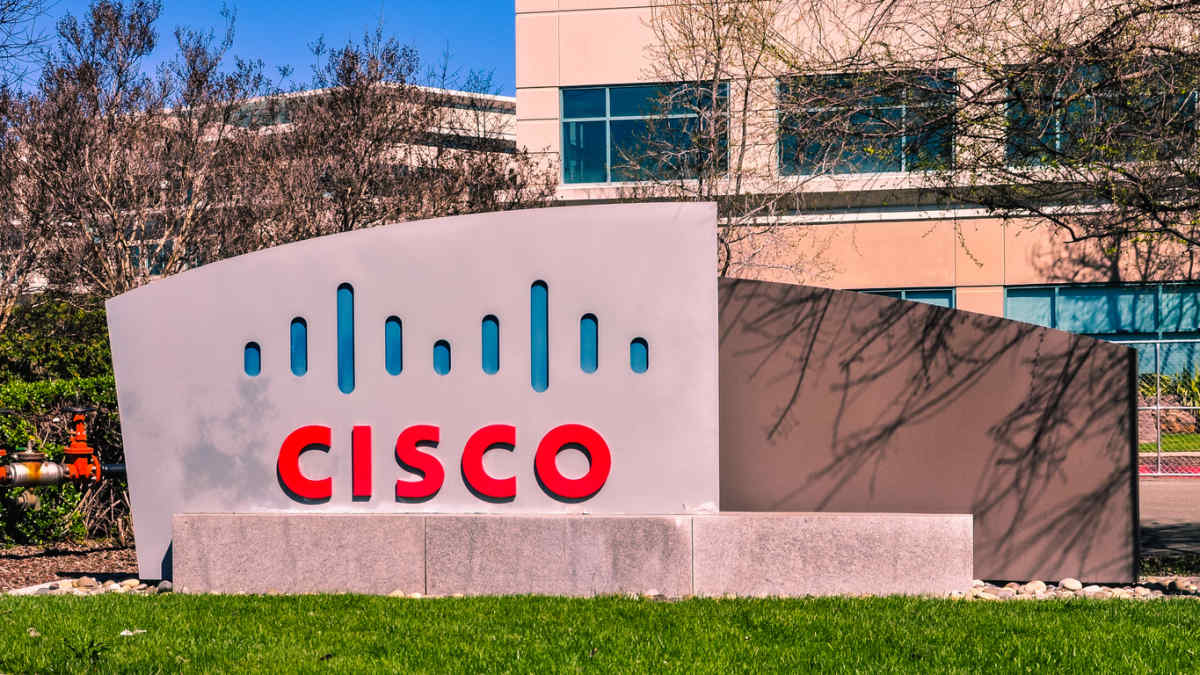 Cisco Q&A with Shari Slate
Protests and social unrest against racism, the murder of black individuals and the inequality at work suffered by people from underrepresented communities have prompted employees, clients and clients to turn to the organizations where they work. and the businesses they frequent to use their resources to make a tangible difference.
In response, Cisco created the Social Justice Beliefs and Commitment to Action initiative, a five-year plan to invest in partnerships, programs, and its own operations to support social justice work.
SHRM online reached out to Shari Slate, head of inclusion and collaboration and vice president of inclusive futures and strategy at Cisco in San Jose, Calif., to learn more about the diversity, equity initiative and inclusion program (DE&I) launched in September 2020.
Slate joined Cisco in 2010 as an Inclusion and Collaboration Strategist and was promoted to Head of Inclusion and Collaboration in 2014. Under his leadership, Cisco has achieved its highest diversity levels for five consecutive years. Last year, she helped develop and implement Cisco's social justice initiative.
The following comments have been edited for clarity and length.
SHRM online: What was the catalyst for the creation of the Social Justice Beliefs and Commitment to Action initiative?

Shari slate: Like many businesses, Cisco has a long-standing commitment to tackling inequality and injustice, but 2020 was a math and highlighted the gap between our efforts and our aspirations. However, we didn't just start this trip last year; we have learned a lot over the past 20 years which has helped shape our values ​​and culture.
At the time of George Floyd Jr.'s murder in 2020, we were ready to seize the opportunity to make this monumental change to work for social justice. It was the day before our annual global event for our clients and partners, and our management team listened to the Black community to better understand the impact of what was happening in the world; Forty-four thousand Cisco employees joined this call. The dialogue was raw, emotional, painful and heartbreaking, and this dialogue set Cisco on the path to bold action.
We have decided to take the protection of the equal rights, safety and dignity of our people and communities around the world to a whole new level. We launched what has become the Cisco Social Justice Beliefs and Commitment to Action initiative.
SHRM online: Cisco works in partnership with historically black colleges and universities (HBCUs) to develop long-term inclusion strategies. How is this accomplished?
Slate: Our goal with this initiative was to create an impact that would lead to generational change. We believe that education is the foundation and that preserving the legacy of HBCUs would be essential to our success. The HBCUs are responsible for the production of 40% of black engineers, 80% of black judges, and 40% of black members of Congress.
We are contributing $ 150 million to the Student Freedom Initiative — $ 100 million to directly support the HBCUs with critical technology upgrades and $ 50 million to fund the nonprofit organization's endowment, which will help pay. the studies of thousands of future students.
[Editor's Note: The Student Freedom Initiative is a 501(c)(3) organization begun in 2020 by philanthropist Robert F. Smith, chairman and CEO of Vista Equity Partners. Through partnerships, it provides funding for schooling to students attending institutions that serve minority students. It initially will benefit junior and senior college students majoring in STEM careers.]
These contributions will make it possible to:
Support STEM students. The initiative establishes an "Access to Education" endowment available to students studying science, technology, engineering and math this fall at nine HBCUs. Starting with a base investment of $ 50 million, Cisco will help the endowment meet its goal of $ 450 million to support 4,500 HBCU students in perpetuity.
Building technological excellence. Cisco is providing $ 100 million in hardware, software, and services to help modernize the technology capabilities and support needed by HBCUs, so that all of these schools meet the IT infrastructure standards set by the National Institute of Standards and Technology.
Promote success before and after graduation. The company has created the Cisco Networking Academy, an industry-standard IT training program available to all HBCUs. The Cisco Global Problem Solver Challenge will award cash prizes to start-up technology entrepreneurs who solve the world's most pressing social and environmental problems. Cisco will partner with SkillsCommons and MERLOT to introduce HBCUs in unlicensed content for online course delivery and increased access to research and potential investment opportunities.
Inform and engage. Cisco's HBCU Advisory Board will bring together Cisco executives to share best practices and engage other partners, employees and community stakeholders, and we will communicate company-wide engagement and investment progress for HBCUs.
CREATE A SUSTAINABLE IMPACT AT WORK
Join us at INCLUSION SHRM 2021 conference October 25-27 in Austin, Texas, for three days of learning and networking. You'll get the tools, best practices, and real-world solutions you need to create a more diverse, fair and inclusive workplace.
Register now
SHRM online: Do any of your Employee Resource Organizations (EROs) play a role in your DE&I strategies?
Slate: EROs are an essential part of our strategy for inclusion and collaboration. We have a thriving Inclusion and Collaboration (I&CC) community. In 196 chapters in 44 countries, our I&CC has over 25,000 active members participating in OREs, networks, virtual groups, inclusion leadership teams and a range of annual flagship events. EROs run events and programs. Examples:
Connected black professionals. In January 2020, Cisco executives met with representatives from ERO to learn more about the experiences of black employees. Cisco also launched a reverse mentoring program that involved leaders and people managers having mindful conversations with their leaders and senior professionals. A C-Suite executive said it gave him a safe space to ask questions and build a relationship with someone he wouldn't naturally be exposed to through his traditional network.
ERO PRIDE. Helped obtain appropriate gender-neutral signage for campus washrooms.
Interfaith network. Influenced on how areas can be used on campus for prayer spaces.
Connected Action Network for People with Disabilities. Provides accessibility feedback for all employees using Cisco technology, tools, and resources.
SHRM online: Not all organizations have the financial or human resources to launch initiatives like these. What are the "lessons learned" that small organizations can apply to advance DE&I, especially with regards to social justice?
Shari: Be clear about what you believe. Your convictions will guide the actions of your business. Be authentically transparent with your data; it will highlight opportunities for progress and allow leaders to focus their attention on the things that really matter.
Make sure you stay true to your goal, but be flexible in the details as you go and give yourself permission to change course as you learn. Share learning with your employees. Tell them what worked, what didn't and why; this will encourage the company to evolve and innovate new practices that will promote equity, diversity and inclusion.
Slate is a member of
Global Future Council of the World Economic Forum on Systemic Inequalities and
Social cohesion; the Business Roundtable: Working Group on Diversity and Inclusion; and World 50: Impact on Inclusion and Diversity. Slate too
sits on Textio's board of directors. Seattle-based Textio uses artificial intelligence to analyze the language used in job descriptions. Slate will work with Textio's leadership team to foster its inclusive and collaborative approach across all areas of the business.