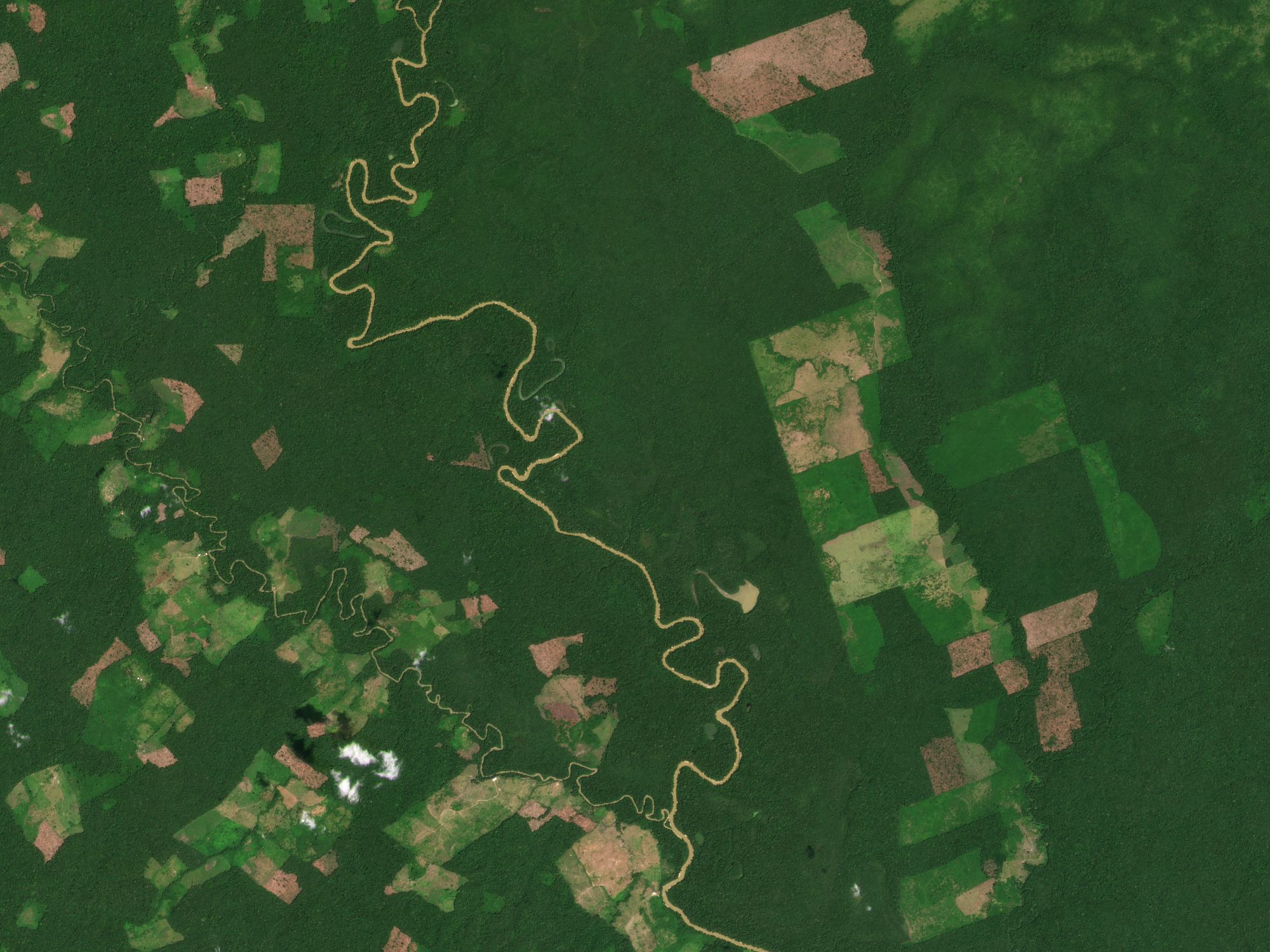 Expansion of NICFI's Satellite Data Program to Include GEO-Microsoft Planetary Computer Grants Recipients
In an effort to advance scientific research, development and discovery from the NICFI Satellite Data Program, Planet has partnered with Microsoft to make high-resolution tropical forest basemaps available to selected researchers within the Planetary Computer platform. The Group on Earth Observations (GEO), in partnership with Microsoft, today announced a request for proposals (RFP) from scientists seeking to bring the power of Microsoft's planetary computer to high-resolution imaging of Planet to help reduce and reverse the loss of rainforests.
Announced at the FOSS4G conference in Buenos Aires, Argentina, the GEO-Microsoft Planetary Computer tender will support a number of 12-month projects that use NICFI satellite data and the planetary computer to address environmental challenges. Successful applicants will have access to NICFI satellite data within the Planetary Computer platform, up to $ 60,000 in financial support for 12 months, up to $ 60,000 in Microsoft Azure credits, as well as advice and support techniques. To submit a proposal and consult the call for tenders Click here.
Projects will be developed and scaled using Microsoft Azure and the Microsoft Planetary Computer. All project deliverables will be made public to allow the global research community to innovate together and build on each other's work to help address the global challenges of deforestation and climate change.
"The unprecedented scale of high-resolution data made available by the NICFI program – along with the computing power provided by the planetary computer – will allow the conservation community to ask completely new questions about the state of the forests." Earth and develop new approaches. urgently needed deforestation monitoring, "said Dan Morris, senior scientist with Microsoft's AI for Earth program.
In addition to today's announcement, Planet present on the NICFI satellite data program during Microsoft's AI for Earth session at FOSS4G this Thursday, September 30.
In September 2020, the Norwegian Ministry of Climate and Environment awarded an international contract to Kongsberg Satellite Services (KSAT), which, in partnership with Planet and Airbus, has since provided universal access to high-resolution satellite monitoring of tropics to support efforts to stop deforestation and save the world's rainforests. To learn more about the NICFI satellite data program, click here.