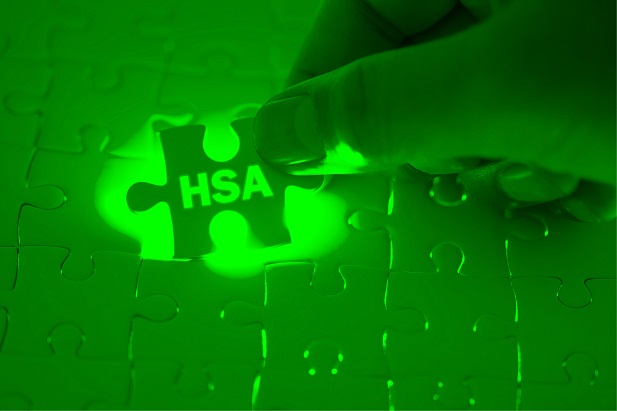 Helping clients capitalize on the HSA investment push
Health savings accounts have come a long way since their introduction in late 2003.
With humble roots surrounded by confusion and misconceptions, HSAs lived their early years primarily serving as a transactional expense account similar to an FSA, serving the needs of account holders focused on a 12-month cycle.
But times have changed. Over the past 18 years, ever-rising healthcare costs have resulted in a shift to more consumer-driven healthcare and a massive increase in the use of high-deductible healthcare plans associated with an HSA. Health care consumers have become better informed, more financially literate, and more actively engaged not only in controlling their current health care spending, but also in planning for their future health care spending.
And with the pandemic providing an additional spark, HSA account holders have increasingly engaged with an HSA's focus on savings over the past year, particularly its unique ability to be used as a additional long-term, tax-efficient investment vehicle.
Numbers cannot be ignored
If customers are still hesitant to offer an HDHP option, or if they offer an HDHP option but no employer sponsored HSA program, a quick look at the numbers can paint a telling picture.
Recent Devenir HSA market study highlights continued growth in HSA assets and accounts, coupled with notable increases in HSA account holder investments and growth in investment assets.
As of January 2021, HSA assets exceeded $ 87 billion held in more than 31 million accounts, marking a year-over-year increase of 31% for assets and 9% for accounts.
Perhaps more impressive, as of December 31, 2020, around 1.7 million account holders were investing a portion of their HSA funds, which is 29% of all HSA assets in investments. In turn, growth in HSA investment assets jumped to nearly $ 24 billion at the end of the year, marking a 52% increase from the previous year.
Within a year, HSA investing has really taken off and is quickly spreading into the mainstream. It's not just savvy account holders who take advantage of the long-term investment potential of an HSA and expand their portfolios. Industry experts, financial advisers, HSA providers and many more have taken note.
What HSA Account Holders Expect From Their HSA Provider
While some HSA providers are adjusting and adapting to meet the growing demand for HSA investment options, others remain stuck on the sidelines. And some still offer no investment option.
A HSA account holder investigation completed earlier this year by PlanSponsor shows that nearly 80% of account holders want access to HSA investment options. HSA investing is no longer an optional benefit. It has become an expectation.
And when it comes to the type of investment options, quality is key.
In one recent DriveWealth survey, 82% of respondents indicated that a modern HSA investment platform should offer split trades, equity investments and exchange traded funds.
HSA investors want options. And they want an easy-to-use, seamless experience that integrates with their HSA platform, provides multiple investing models and functions in the same way as other investing tools they're familiar with.
Clients should be aware of these expectations so that they can adjust the course if their current HSA program strategy is not up to par.
The increased importance of HSA training
Despite all the increases in HSA usage and investment, many customers and consumers are still in the dark when it comes to HSA education– so much so that 65% think that HSAs and FSAs are the same.
Customers should understand how a well-structured HSA program with the right HSA partner is a win-win solution, which substantial tax savings FICA, an essential tool for recruitment and retention and other benefits, while offering their employees multiple opportunities for tax savings, flexibility and an additional long-term investment vehicle for better financial well-being global.
As with investment offerings, educational support varies considerably from one HSA provider to another. Those who offer comprehensive educational resources as well as digital decision support tools can help clients achieve results and boost engagement in their HSA program.
A critical connection point for the long-term financial well-being of employees
Most clients want to play a role in helping their employees achieve better financial well-being in the short and long term. While offering an employer-sponsored HSA program is a big step forward in playing a more active role in this effort, the increase in HSA investment provides evidence that simply offering an HSA program in itself does not. is not enough.
Customers may need to rethink and revamp their HSA program goals and objectives as the goals and objectives of HSA account holders continue to evolve. And they need their brokers to help them through the process and connect them with the best HSA partner to get the results they want and deliver the best experience for their employees, in terms of investing and otherwise.
Tom torre is CEO and co-founder of to fold. For almost 20 years, Tom has led organizations in consumer-focused healthcare. With Bend, he leads a dedicated team that helps individuals, employers, financial institutions, health plans and other partners take advantage of a next-generation HSA platform that improves financial well-being and simplifies health savings.