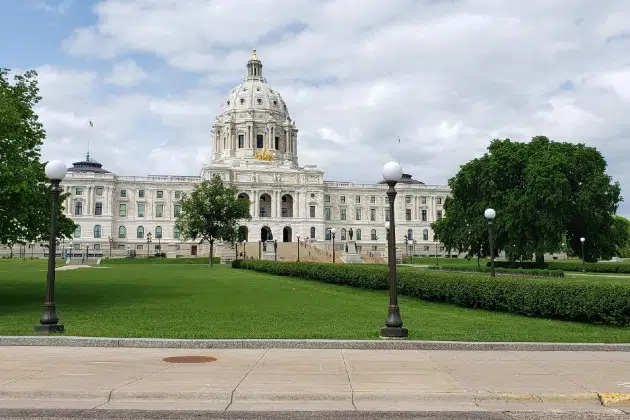 Local lawmakers back financial aid to farmers if special session is called
(KNSI) – Minnesota lawmakers could hold a special session to pass an emergency relief plan for drought-stricken farmers.
The National Weather Service says Minnesota is four to eight inches behind its average precipitation and drought conditions are worsening. The latest US Drought Monitor report shows 35% of Minnesota is in extreme drought, a 13% increase from last week. Much of Stearns County and almost all of Sherburne County fall under the extreme drought category.
This week, Gov. Tim Walz was at Farmfest in Redwood County and told farmers he would support an emergency financial aid program. St. Cloud representative Tama Theis (GOP) said she had family farming in the area and was feeling the effects of the drought.
"When I'm just driving in the St. Cloud area. Man, there are a lot of fields that are suffering, and a lot of farmers are talking about it too. I was talking with my cousin who has a farm near Mayhew Lake and noticed that some of the corn had already been removed for silage.
Theis says that even though the rains start to come over the next two weeks, she fears it is too late.
"Even though we're getting a lot of rain, I think we'll have to talk about it. Because I don't know if some of these fields can be recovered. But I can't wait to see what happens. Am I going to support something? Yes. If it's a great package and it hits the areas that need it, I will. "
St. Cloud Senator Aric Putnam (DFL) says the need is urgent and affects more than people in rural Minnesota.
"I think a lot of people don't realize how important agriculture is in the state of Minnesota. And it's not just the regions that have farms, it's the whole state, the percentage of our economy that is made up of agricultural industries is absolutely huge. So, you know, we definitely need to do something to help people deal with this current weather situation as soon as possible. "
Agriculture officials say livestock and specialty crop producers are hit hardest, as their insurance typically covers less than corn and soybean producers. Putnam says he will support a special session to get financial aid to farmers.
"We all need to come together and help our agricultural industries here, because it's about the farmers, but also the rest of us. And the Minnesotans are good at helping each other. So, I am optimistic that this is what we will do.
Lawmakers would have to decide where the financial assistance would come from and how much would be needed to help the agriculture industry. Some lawmakers would like to access federal COVID funding for drought relief, while others prefer to tap into the state's rainy day fund.
___
Copyright 2021 Leighton Enterprises, Inc. All rights reserved. This material may not be broadcast, published, redistributed or rewritten in any way without consent.