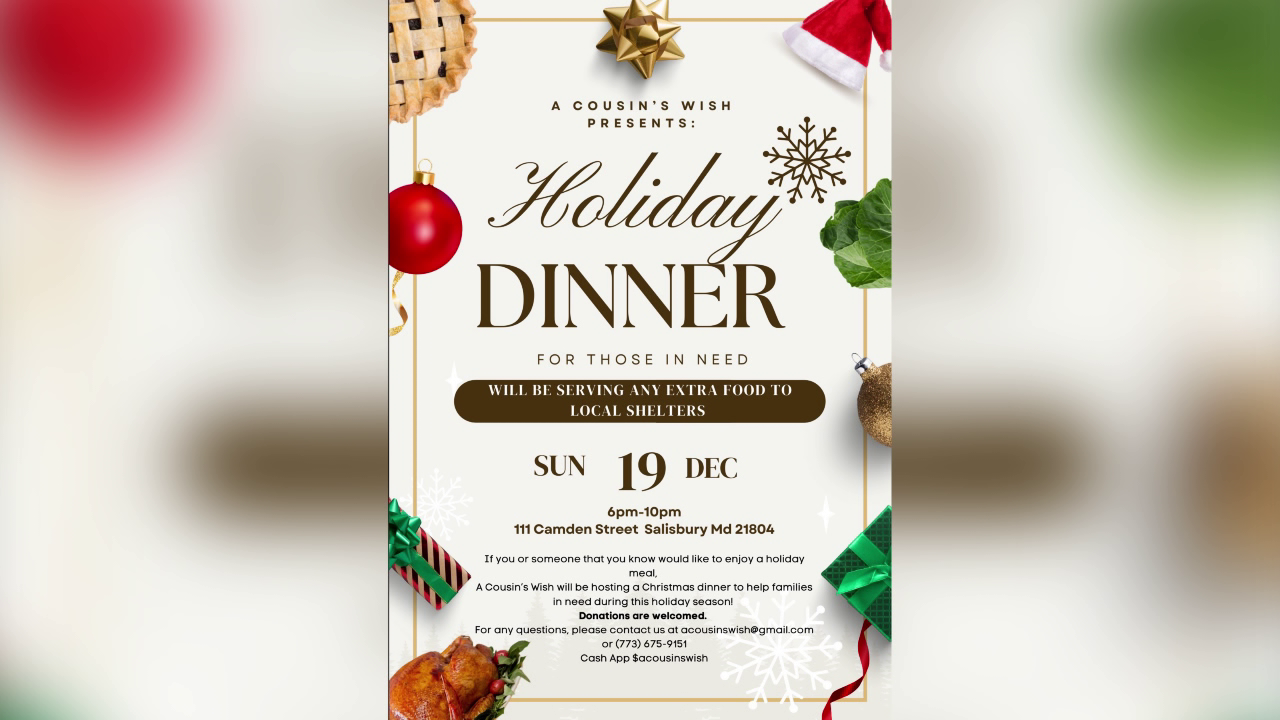 New organization "A Cousin's Wish", offering food, clothing and support to people in need
SALISBURY, MD – A new local organization called "A Cousin's Wish" is working to ensure those in need are looked after during the holiday season and beyond.
Founders Chavia Savage and Asia Morgan tell 47 ABC they've been trying to give back to others since they were little. They tell us. it is a family value that they hold above the rest.
Now they are working with local organizations and other community members to care for the homeless and less fortunate. They say they didn't grow up with everything, but had support. Savage and Morgan say they want to make sure everyone has support equally no matter where they are in life. "So, honestly, we're just inspired by going through what we went through as kids and not having everything we needed to help everyone," Morgan says. Savage adds: "I want to dismantle the idea of ​​pride and not be a community or being helping each other like we need each other and I feel like we have the idea or the perceived perception. that we don't need each other, we really do. "
That's why Morgan and Savage are hosting a two-day event to help those in need and continue their mission. For the month of December, they are collecting donations of cold weather accessories like scarves, gloves, hats and coats to give to those living on the streets and in homeless shelters.
On Sunday December 19, "A Cousin's Wish" will be hosting a free Christmas dinner for anyone in need of food. "I feel like if I can do it I hope someone else looks at me and says oh I can do it too, that would be it for me," Morgan says. Savage adds: "There's going to be more work where we can really involve the youngsters and we'll talk about that later, however, I really want to have fun doing it and hope to have a good turnout."
The event will take place next weekend, December 18-19 at 111 Camden Street in Salisbury. You can drop off donations on Saturday and the holiday dinner will be on Sunday, December 19 from 6 p.m. to 10 p.m. We are told that the extra dinner food will be donated to the homeless shelters.
You can call (773) -675-9151 for more information, or email them at [email protected]