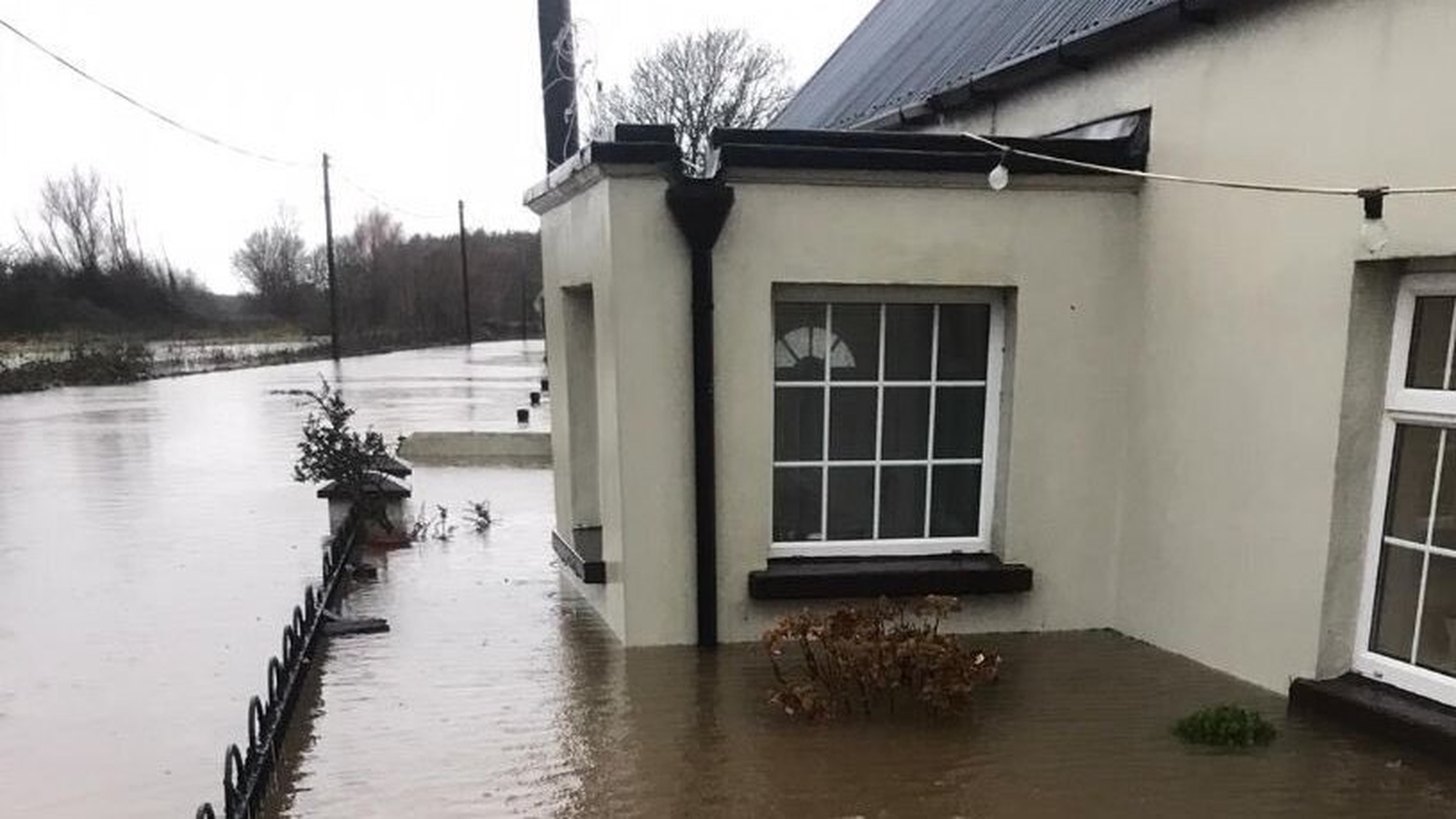 The government will provide financial support to flooded households
The government will provide financial support to households affected by severe flooding in County Wexford, it was confirmed today.
Social Protection, Rural and Community Development Minister Heather Humphreys said officials in her department had opened the humanitarian aid program "to help households affected by severe flooding last night."
She said in a message on Twitter: "I know this is a very difficult time for those affected by this flood.
My managers will meet with other agencies shortly and are ready to help anyone who needs it. "
A bridge has collapsed in Wilton Bree, Wexford County Council confirmed this morning, while the Kilcarbry Bridge in Enniscorthy was "seriously damaged".
A number of people were evacuated from their cars which became stranded due to flooding in Bridgetown.
Community Social Services officials at the Department of Social Welfare are now working with Wexford County Council.
At the start of the clean-up operations, financial support will be made available to affected households.
Fine Gael TD Paul Kehoe, who lives in one of the worst affected areas – Bree, just outside Enniscorthy – said funding for the humanitarian aid program would be crucial for the people of Wexford who have saw their homes and livelihoods "completely destroyed".
Mr. Kehoe told RTÉ News: "I have never seen anything like this in my life.
"It was biblical what I saw yesterday … monsoon stuff.
"Houses and businesses were flooded. Some roads, bridges and trails were completely destroyed.
"I was driving yesterday and I could feel it underneath, the road surface was ripped off."
#Arklow crew present during floods in #Wexford on the M11 pic.twitter.com/Sjg7B67SYt

– Wicklow Fire Department (@FireWicklow) December 25, 2021
Mr Kehoe said he spoke with Minister Heather Humphreys this morning and asked her to open funds urgently.
Meanwhile, Wexford County Paramedic and Independent County Councilor Ger Carthy said residents at an HSE-run facility in St Helen's have now been moved to another HSE residential unit.
He said county council engineers are assessing damage to three bridges; Little Cullenstown, Bree and Adamstown.
"They will decide what is the best course of action and people can expect the diversions to stay in place for a while," he said.
Bridgetown, Kilmore Quay and Rosslare Harbor were the areas most affected.
Mr Carthy said: "This was an adverse weather event that turned into an absolute nightmare for some families on a day when they should have opened gifts and enjoyed themselves."
He said yesterday had been an extremely busy day for all emergency services and paid tribute to their hard work and dedication to the people of Wexford.